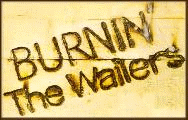 The LPs of Burnin' and Catch A Fire were originally released by Island Records in 1973. The artwork used for these two albums is really nice. So therefor I decided to dedicate some of my space on the internet to it.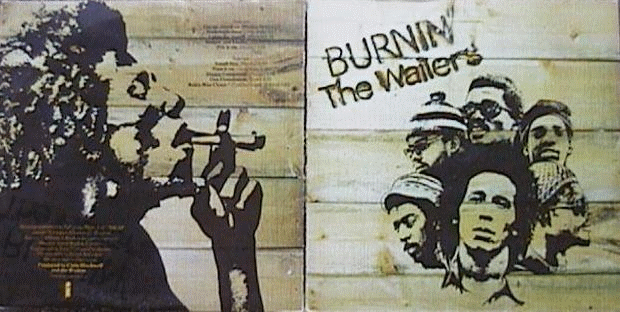 Side one
Get up, stand up. (Marley/Tosh) 3.15
Hallelujah Time. (Jean Watt) 3.27
I shot the sheriff. (Marley) 4.39
Burnin' and Lootin'. (Marley) 4.11
Put it on. (Marley) 3.58

Side two
Small Axe. (Marley) 4.00
Pass it on. (Jean Watt) 3.32
Duppy Conqueror. (Marley) 3.44
One Foundation. (Tosh) 3.20
Rasta Man Chant. (Trad/arranged: Wailers) 3.43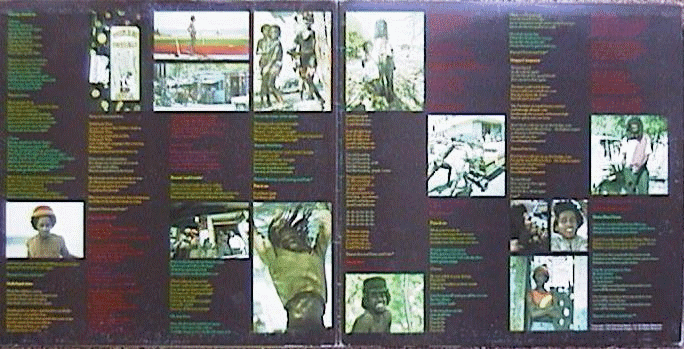 This the inside of the packaging.
Use the image as a link to take a better look at the pictures.

On the inner-sleeve the CV's of all the Wailers (at that time) were printed.
The Wailers were:

Aston Francis Barrett alias 'Family Man'
Carlton Lloyd Barrett alias 'Carlie'
Robert Nesta Marley
Winston Hubert McIntosh alias 'Peter' 'Tosh'
Earl Wilber Force Lindo alias 'Wire'
Neville O'Riley Livingstone alias 'Bunny'